J. Ries Realty Services, LLC, is a full-service, independent real estate brokerage service. Owned and operated by John Ries, a native of Ames, IA, but an expert in Kansas City real estate for over a decade. John moved to Kansas City in the late 90s, and has been working with clients to help them sell and/or buy properties since 2003. His clients appreciate his dedication and willingness to go the extra mile. John has an eye for detail and will always help his clients by providing honest feedback regardless of their ultimate decision.


Contact John today to discuss your real estate needs or to schedule an appointment.
J. Ries Realty Services, LLC, is here to help you sell your home. With J. Ries Realty you get a partner who will spend the time that is necessary to get the job done.
Call 816-600-1909 today for more information. A PARTNER YOU CAN COUNT ON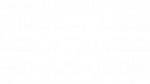 A CONSULTANT THAT WILL PROVIDE COMPS IN THE AREA TO HELP DETERMINE THE LISTING PRICE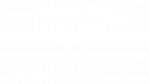 A PROVEN TRACK RECORD OF SUCCESS
Selling expertise and solutions, not empty promises.